An Interview With Medical Device Innovator Arieh Halpern - Part 1
What do MedTech, War Spies, and James Cameron all have in common?
Published 11/16/2020 | updated 08/01/2022
What do MedTech, War Spies, and James Cameron all have in common?
It turns out the answer is Arieh Halpern. Arieh has a fascinating background in Medical Device innovation as you are about to hear.
Arieh and I were prepping to do a webinar for the Dassault Systèmes 3DEXPERIENCE platform (which provides a solution for the medical device industry integrating PLM, QMS, Design Control and Regulatory capabilities called License To Cure).
As you can imagine, prepping for a technology webinar can be a "dry affair" but not this time. Arieh is like an old-time Irish story teller, a Seanchaí, as they were called.
It was too good to miss so I hit the record button while we chatted and prepped. Here is "The Director's Cut" from our conversation which turned out to be part MedTech history, part product development philosophy, and part "state of the art" capabilities.
Paul: So, Arieh, did a career in MedTech find you, or did you find it?
Well, I grew up in a family of physicians. Both my parents were doctors, my grandfather and great grandfather.
What kind of medicine?
My mother was a pediatrician. My father was an OB in internal medicine. And my dad was the epitome of Dr. House. He loved diagnosing problems. He always told me, "Let's get to the root cause of the problem because that's what you want to treat."
And early on, when I was young, I think in fourth grade, he taught me Morse code and later I got my amateur radio license. I mean, who knew that my dad was a spy for the Jewish underground in Palestine during World War II?!
Really?
Yeah.They come from generations of Austrian doctors on my father's side of the family going back to WWI. And now, my brother is a physician, my cousins…it's mainly doctors.
So, I always had his inquisitive mind for conceiving of ideas. So I went and studied biomedical engineering. My brother went and studied pre-Med.
My first job was at Spacelabs Medical, which used to be part of NASA. And my boss came from Hughes Aerospace, I believe. And he says, "You know, you're our first biomedical engineer. Everybody else here are all aerospace engineers."
And Spacelabs was located in "Aerospace Row". Most of the aerospace companies that were involved in the shuttle program were literally down the street.
So he says, "You have a natural gift. You can sit down with doctors, have a high level understanding of what their issues or problems are and, however your mind works, you're able to apply technology at a high level and see a big picture. I've got a dime a dozen great design engineers. You have an ability to identify their needs and issues and conceive of a solution. And for the "how", I've got the engineers that can do that."
So we pioneered a lot of advances from the first modular touch screen patient monitor, to arrhythmia monitoring system to cardiac output. Spacelabs was an R&D driven company.
And from there I went on to Medtronic where I worked on laser angioplasty, then Bear Medical where we developed many novel life-saving mechanical ventilators for neonates that increased survivability of extremely low birth-weight infants which became standard of care, and then I got involved in a startup company, 20-25 years ago, that spun off some technology from DARPA, the Defense Advanced Research Project Group, for conductive fibers wearable sensors and monitoring.
I'm going to come back to those stories, but based on all that entrepreneurship, what can you say about managing risk when innovating?
Well, especially in small and mid-sized medical device companies, risk…having a product recall, depending upon what that product is and cause of the recall, could be a death sentence for the company, because of the associated cost implications. Not to mention that hopefully you don't have any serious, adverse events which induced patient harm.
Having a recall, even if it didn't induce an adverse event to a patient, can have a major impact (on your company.) It's expensive to implement, halts your revenue stream, and hurts your brand. And are you able to replace the product? Is there an alternative way that they can use it in another use mode? Because, if not it has to be taken out of operation.
But reducing risk starts with the voice of the customer, translating those needs into your product requirements, while complying with all of the industry standard requirements for that specific type of product. For example, if it's a hemodialysis machine or a pacemaker or a ventilator, there are specific standards and regulations for compliance that are part of the overall product requirements.
Then, once you've gathered all of your requirements, you perform your risk analysis, and then identify and track what is the mitigation to address each risk?
And if you can't mitigate the risk, you have to get rid of that function in some cases. If there is a way to mitigate the risk, then what is it? What's the change impact?
All of this needs to be clearly and concisely documented and it needs to be traceable, from one version to the next version.
From there, you continue through the various design and development phases.
You need to do your verification & validation tests, with complete requirements traceability, closed-loop, ensuring each of these associated requirements has a test case to it. And then you link up your test results to the test case back to the requirement.
Validation also includes all of the testing to adhere to industry standards such as electromagnetic compatibility testing, drop impact testing, and flow testing. Human factors testing is a huge part of it, depending on what the device is.
And you want your CAD drawings, electrical drawings, PCB layout, software and all your design outputs linked back to these requirements.
So during each stage of your development cycle, you have complete traceability.
So closed-loop traceability is a big part of how you manage innovation and risk…
Yes. And I would add, very new innovative technologies often come with risk because there are aspects of the product that can't be tested for in animal studies and clinical trials, until now. Testing your product where no human will go… In-Biologic System, In-Silico Modelling and Simulation Testing.
Today medical device companies are applying 3D computational modeling and simulation (CM&S) technology – which has proven itself in decades of use in other industries such as aerospace and automotive – to their own design challenges, from quickly testing and optimizing designs to projecting how the devices will perform within the human body.
Testing on animals and humans is limited by the practical considerations of trying to replicate the conditions of interest within an animal or human body, and the ethical considerations that have to be taken into account when conducting such studies.
CM&S provides the ability to create and simulate human biologic test environments and conditions of a scope that you otherwise can't explore within traditional end-product tests.
Modeling and simulation allows companies to accelerate bringing their product to market faster with improved quality, design and safety of the product. That's where modeling and simulation is phenomenal because it allows for a faster, iterative design and testing process before costly prototyping, animal studies and clinical trials. You can find issues from that. Especially for implantable devices where you could not normally test for certain conditions under animal studies and human clinical trials.
In the past, design development of medical devices was very physical prototype based. Designing a medical device is an iterative process. With CM&S you can design, redesign, re-run your modeling and simulation tests much faster than before, and less costly before you ever need to build your physical prototype.
With CM&S you can go where bench-top testing can't go. You can perform in-Silico in-biologic testing whereby you can simulate the functional and behavioral performance of a device within the intended use environment, for example a heart valve within the human heart. You can set up certain models of the human heart to test for that you could not test for within clinical trials.
So from my perspective, 3D modeling and simulation is the next huge, quantum leap for innovation while managing risk.
In part 2 of the interview, we'll hear how, among other things, Arieh and the team at Air-Shields inspire that liquid ventilation suit for the movie, The Abyss, 1989, directed by James Cameron.
Yes, that James Cameron.
ARIEH HALPERN
Arieh is a senior executive, thought leader, and strategic advisor with a passion for innovating digital health technology. With more than 25 years' industry experience spanning VOC, business development, regulatory pathway, R&D, clinical trial, product/program management, and downstream marketing commercialization contributions at Medtronic, GE Medical, Cardiac Science, Bear Medical Systems, and Spacelabs as well as startup-to-exit strategy within entrepreneurial settings.
PAUL CASSIDY
Paul is Director Sales for PLM Solutions with CENIT North America. Paul has more than 20 years' experience working with companies to achieve product development excellence through implementation of PLM, with a special focus on companies from the regulated industries of Medical Device, A&D and T&M.
Contact person
Author
Director Sales – PLM Solutions

REGISTER HERE FOR THE CENIT MAGAZINE
Subscribe to the best technical articles and blog posts from the CENIT Newsroom plus additional updates from our company.
The CENIT Magazine brings you fresh thinking and clear messages to help you successfully manage digital transformation.

Don't miss an issue now!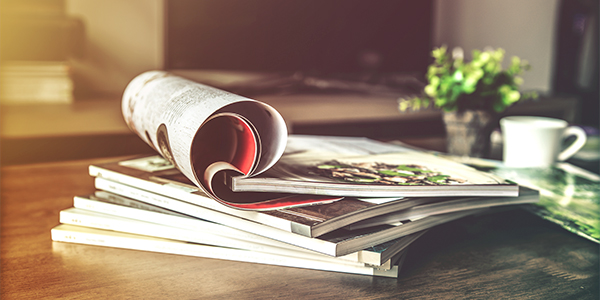 Blogpost
CENIT's best pratices approach for life sciences